Make Money

poenp.com was established in 2006, we have been focusing on MMORPG Game Gold, Powerleveling, Items, Accounts and other Game Products for more than 10 years. Our goal is to provide cheap price, fast delivery and best customer service.
Welcome to Join our Making Money Plan, we are offering a good chance of promotion our website for additional income, If you are operate a website or any other social media channel, such as YouTube, Facebook, Twitter, Instagram, Twitch, etc, you can free to join our Plan to earn commission. We can not only offer you commission, but also can help you to get more better on your platform, to achieve win-win.
Contact us:
Skype: CassiePerandus
Email: Sales@poenp.com
How to be one of our partners:
1.Register to be our vip members.
​
2. We will make a special recommended code to you to promote our site and upgrade you to be our senior members. Also we can help you to make a banner or a short video to guide your visitors to buy from us. Just tell us what you need, we will try our best to help you.
3. Recommend to your friends, promotion our site or post on your platform.
For example, i am a senior member, and my recommed code is "CASSIE", now i can withdrawal the amount of reward i got at any time, just need to write my paypla email and click withdrawal there.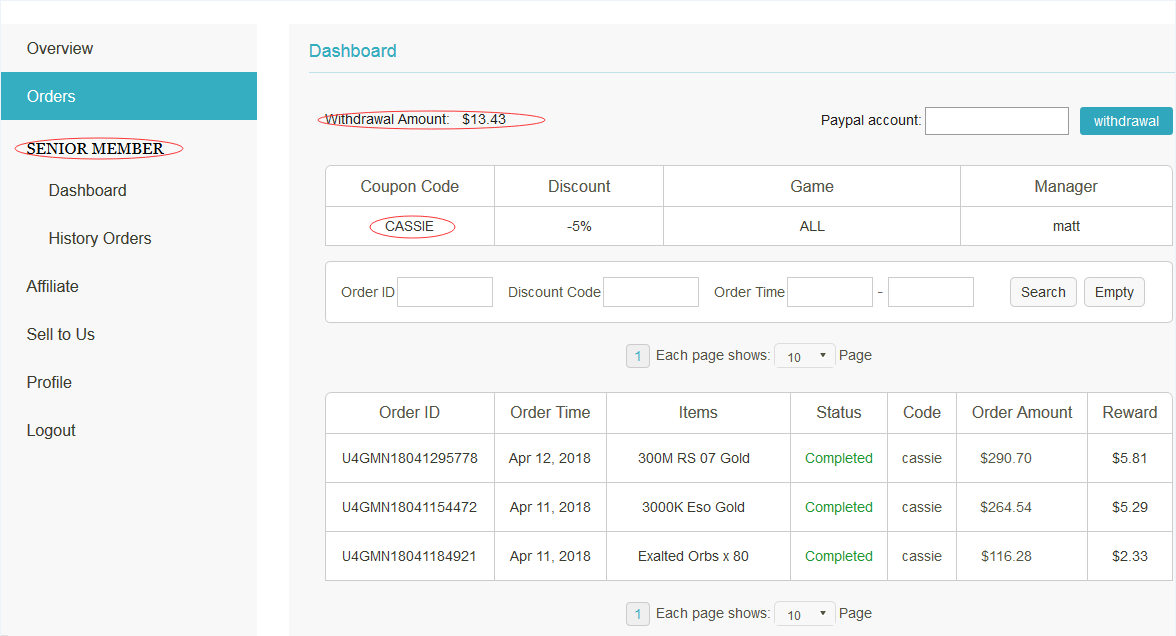 By the way, if you are a youtuber or operator for other platforms, we would like to offer you a fixed amount of payment each week or month too.
Contact us if you have any other questions about the sponsor or want know more details about us.